Oval Sauna "Lux Hobbit" (3 rooms)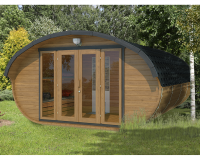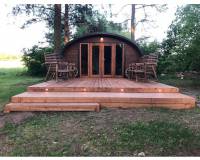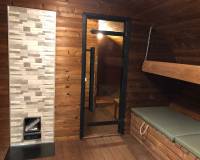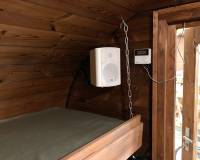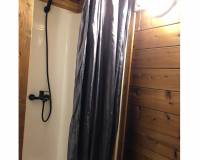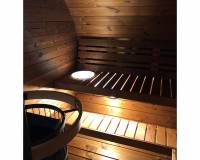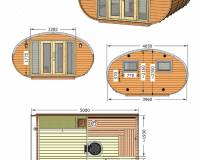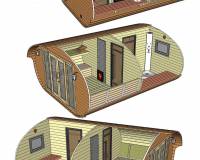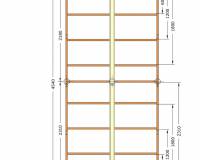 Oval Sauna "Lux Hobbit" (3 rooms)
Measurements: 400 x 500 cm, three rooms
Capacity: 6-8 people
Weight: 1700 kg
Heater: wood, electrical
Door: 178 x 228 cm
Outside wall: 42 mm
Inside wall: 42 mm
Material: spruce, thermal wood
The 3-room oval sauna "Lux Hobbit" is our best creation so far. As we build this, we have followed the world of luxury cars – a thoughtful design, high-quality and durable materials, and rich basic equipment that can be customized by the customer. Whether it is a heater, an LED lighting package or even a high quality stereo system – you can choose how it would be in your sauna.
The product has a design registration certificate No. 005809746-0001 issued by the EU Intellectual Property Office.
Contact us for more information
Responsable del tratamiento:
Serendipity Bazar,
Finalidad del tratamiento:
Gestión y control de los servicios ofrecidos a través de la página Web de productos realizados con madera. Envío de información a traves de newsletter y otros.
Legitimación:
Por consentimiento.
Destinatarios:
No se cederan los datos, salvo para elaborar contabilidad.
Derechos de las personas interesadas:
Acceder, rectificar y suprimir los datos, solicitar la portabilidad de los mismos, oponerse altratamiento y solicitar la limitación de éste.
Procedencia de los datos:
El Propio interesado.
Información Adicional:
Puede consultarse la información adicional y detallada sobre protección de datos
Aquí
.