wooden house BODEN 70 with sauna/whitout sauna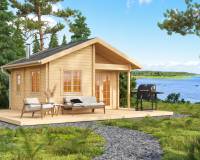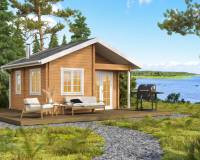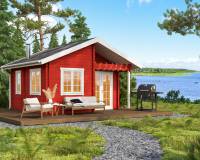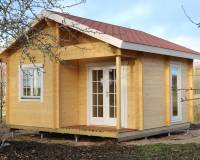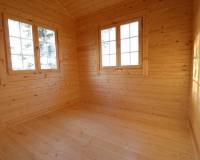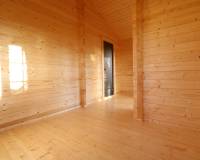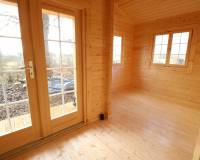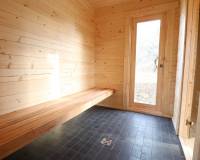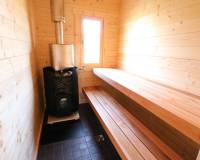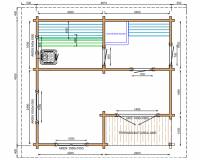 Wooden house BODEN 70
External measures: 4300 x 4600 mm – 3 rooms + terracce
FLOOR: Framing material C24 quality wood 45x120 (impregnated), floor boards 28 mm Spruce.
Metal floor gutter for waste water in sauna room
DECKING: Impregnated decking boards under the overhang roof
ROOF: Bitumen shingle covering + under layer, roof boards 28 mm, Framing material C24 quality wood.
Sauna is packed on the pallets: 1250x5500xh1250 - 3 pallets
Contact us for more information
Responsable del tratamiento:
Serendipity Bazar,
Finalidad del tratamiento:
Gestión y control de los servicios ofrecidos a través de la página Web de productos realizados con madera. Envío de información a traves de newsletter y otros.
Legitimación:
Por consentimiento.
Destinatarios:
No se cederan los datos, salvo para elaborar contabilidad.
Derechos de las personas interesadas:
Acceder, rectificar y suprimir los datos, solicitar la portabilidad de los mismos, oponerse altratamiento y solicitar la limitación de éste.
Procedencia de los datos:
El Propio interesado.
Información Adicional:
Puede consultarse la información adicional y detallada sobre protección de datos
Aquí
.